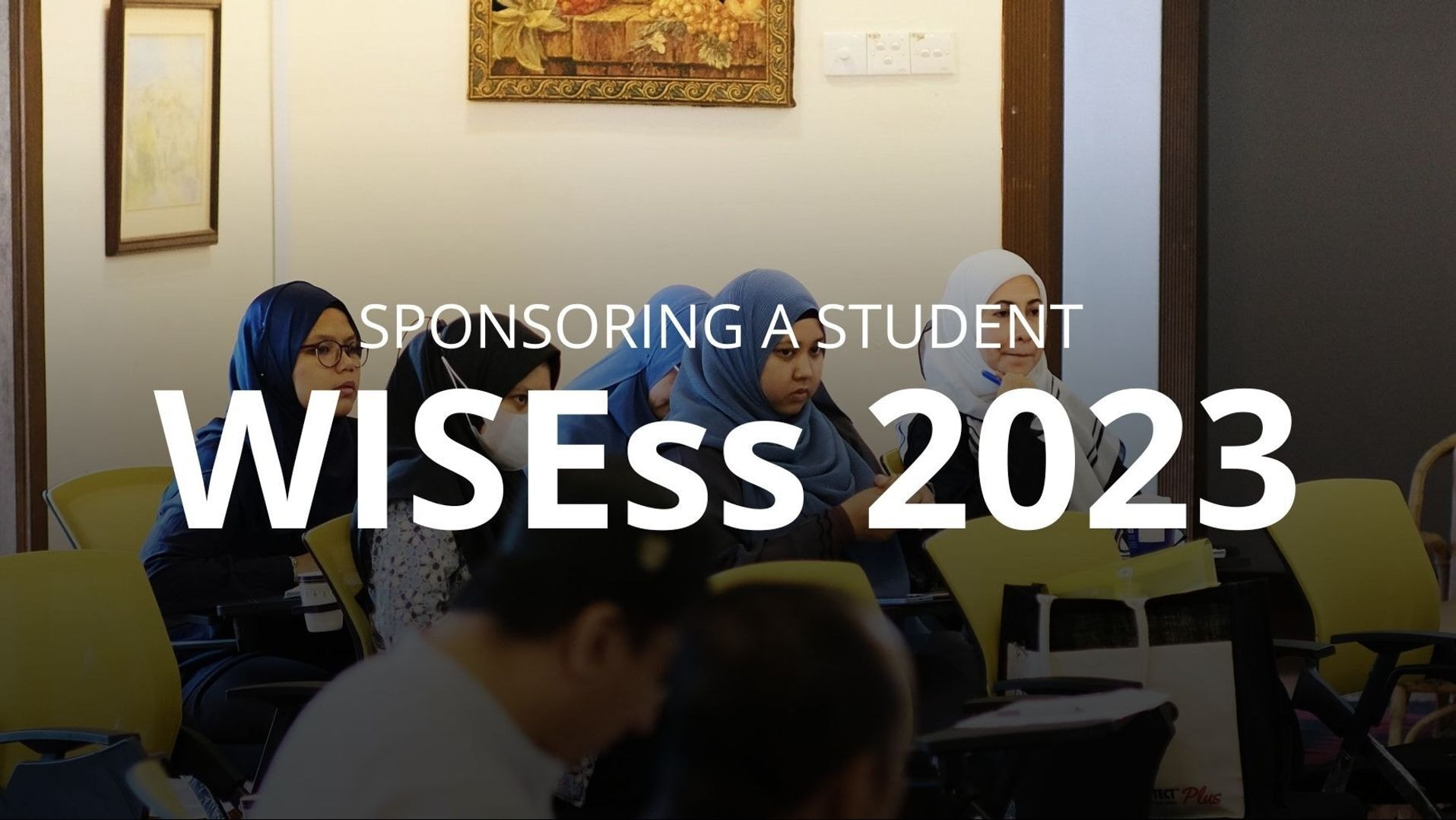 The WISEss Program is a non-profit educational initiative made to imbibe knowledge culture among the Muslim Communities and to encourage proper understanding of the way this world is viewed as visioned by Islam.
A project such as this requires multi-level supports, including moral and financial support. While we strive for good financial return form this programme in order to maintain financial sustainability, the potential return from this programme transcends that which is monetary in nature. It is a programme that seeks to build networks and communities of good individuals of intelligence and conscience in promoting the culture of knowledge. More than that, it is the tacit returns in the form of clarity thought and certitude experienced by the participants as well as the organising committee that is most valuable return of investment, as it could lead to real happiness in this world and the next.
Bullets are great to point out anything important

Use as many as you like
Text paragraphs have to be written in a solid and believable way so they attract attention. Never forget to write an introduction, make the point about something you wish to expose and wrap it up with a tempting conclusion.

This is an option to sponsor the full tuition fees of a student for the WISE Summer School. The sponsorship (RM1,999.00) will cover the following:
1. Accommodation: Shared room at The Regency Scholars' Hotel.
2. Course Materials: Course texts and supplemental materials relevant for WISE Summer School.
3. Transportation for visits: Transportation costs for WISE Summer School educational trips.
4.Meals: Breakfast, Lunch, Dinner and Supper.
You may give any amount of sponsorship that would help retain the sustainability of this summer school.
To do this, you may either
A. Transfer directly to
Name: THE TRUSTEES OF TA'DIB INTERNATIONAL FOUNDATION REGISTERED
Bank: CIMB ISLAMIC
Account No: 86-0282859-7
Sortcode: CIBBMYKL
B. Transfer via transferwise to the same account as above at https://transferwise.com/
Please email to us at wise.summerschool@gmail.com any proof of transfer so we could allocate the fund accordingly.